May 1st, 2020 | Company News
Legend Senior Living Proclaims Its Profound Gratitude For America's Seniors.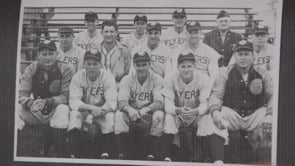 We're all Older Americans. We're older than we were when we started this sentence. So, why and when did this become a name for one part of our American population? The National Month began when President Kennedy designated May as Senior Citizens Month. The reason was that attention needed to be drawn to the contribution of Americans who had come before the rest of us. A few of us remember, it wasn't so hot getting old in the old days. A third of older Americans lived in poverty and there were few places where a senior with age-related health issues could live with independence, dignity and purpose. A month to remind us every year has helped to change that. Just the simple fact that we no longer use the term "senior citizen," because the people it referred to found it patronizing, is a good sign.
The Administration for Community Living is the official government agency that supports older adults and people of every age with disabilities to be able to live in and contribute their communities. The ACL leads our nation's observance of Older Americans Month. The theme for 2020 is "Make Your Mark." The "you" in that theme refers to all of us, urging the younger among us to do something in support of seniors, and for the seniors among us to volunteer, share our stories and get involved in our neighborhoods.
In 1963, when the young President spoke, the Older Americans were those who had steered us through the First World War and survived a flu epidemic that decimated populations. Today, the Greatest Generation transitions to the grown-up post-war babies we call the Boomers. One would think that generations are only recognized by wars or by the greatest struggle they overcame in their collective American life. But, really, how often do we think, "There goes a member of the Greatest Generation," or introduce ourselves, "Hi. I'm Jack, survivor of the Vietnam Era"?
We don't. The things we value most about the older members of our family and residences are the same things we always valued them for: their character, their ethics, their kindness to others and their sense of humor – not to mention their manners. Older Americans month is to say, yes, we value them, why not honor them? The idea of President Kennedy and every President since has been that honoring means more than setting aside a month and sending a card. President Trump proclaimed May as Older Americans month, as he has each year of his presidency. The appreciation of older Americans knows no politics or months on the calendar. But it's good for us to stop, all of us together, and spend some time agreeing on something we all have in common – getting older.
How will you observe the month? Just observe the person. It doesn't take a parade. Just a visit. And a question: "Will you tell me what it's like to be you? Not way back then. Today."
None of us should lament our age. Some of us feel like we're just getting started, even though we may have a whole career behind us. What matters is today's challenge. Have we stopped thirsting for knowledge? Have we stopped loving and learning? No, no matter our age. You, whatever your age, are the next Older American. What do you want your kids and their kids to remember? If you think things were better Back in the Day, what was so much better about it? Probably that you had more respect, that people paid more attention to you. But, wasn't it also that you delighted in every little new thing that came along? You were the Discoverer then. Just as your juniors are now. You can relate to that. They can relate to you.
Older Americans in your life have all of that to offer. All the wonder of seeing a new and unpredictable world open up. You watch movies all the time that take you back to earlier times and you're fascinated by them. Well, here's the real life version, right in the room with you. There sit a girl and a boy who fell in love who were torn from each other until they were reunited against all odds. That's not the kind of story where you say, "Yeah, I think you've told me that one." That's when you say, "Then what happened?" And you write it down. You'll be proud to know it and repeat it.
What a gift it is for someone to hear, "Will you teach me how to do that?" And you, Older Americans, who's to say this isn't your month to shine? Maybe this month has been set aside for you to show us what you've got. Teach us that tango step. Better yet, just show us how to live in the day. Show us how, when your loved ones are who-knows-where in harm's way, you keep happy. Show us how, when disappointment wants to crush you, you move on. Show us how, when given a chance, we become better people. We need you for that. We always have.
Look for ways to celebrate Older Americans for National Older Americans Month – and every month – at the Administration for Community Living OAM webpage.